On May 27, the financing conference themed at "Driven by Industry and Capital, Building a World-class Data Center Ecosphere" was held in Zhangjiakou. The largest customized hyperscale information infrastructure operator in China, Chindata, officially declared that it had received an investment of USD 570 million from Bain Capital, which marked the largest single financing case in the history of Chinese data center industry. Furthermore, Zhangjiakou Municipal People's Government officially engaged Mr. Ju Jing, Founder & President of Chindata, at the conference as its economic counselor.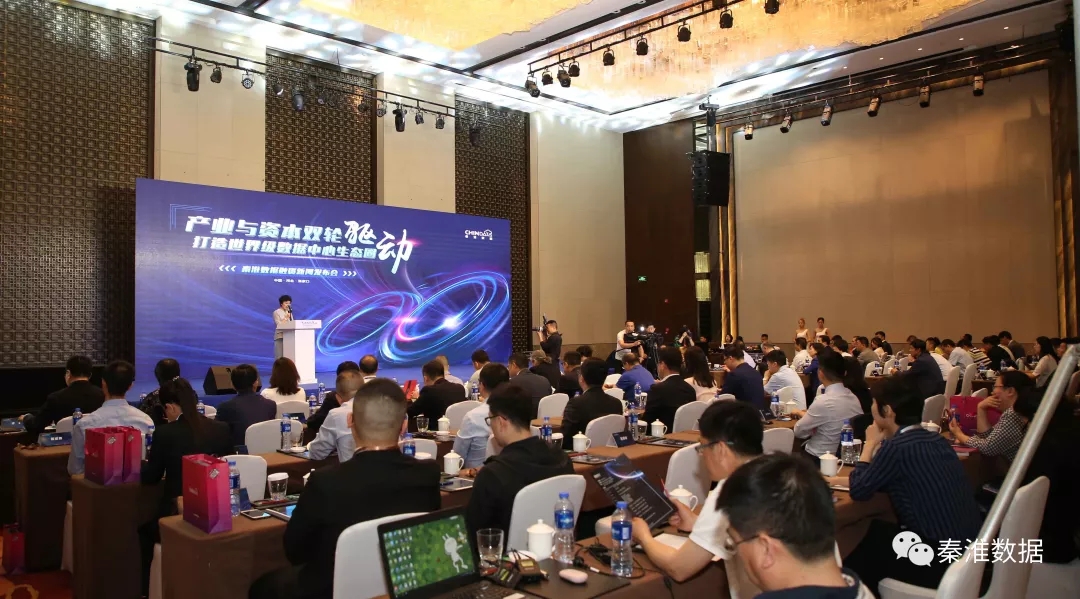 Financing of USD 570 million, the Largest Single Financing Case in the Data Center Industry
Chindata takes a leading position among the neutral third-party infrastructure integrated operators in the IT industry of China, focusing on the ecological planning, design, investment, construction, testing and operation of IT industry infrastructures. It provides customers with full ecological chain services such as park base, data center, network service, and value-added IT services.
Since its establishment in August 2015, Chindata has rapidly built the hyperscale IT infrastructure base clusters in circum-capital, Yangtze River Delta, and Guangdong, Hong Kong and Macao regions with Beijing, Shanghai, and Shenzhen as the front stores, and has been operating over 220 operator computer rooms nationwide.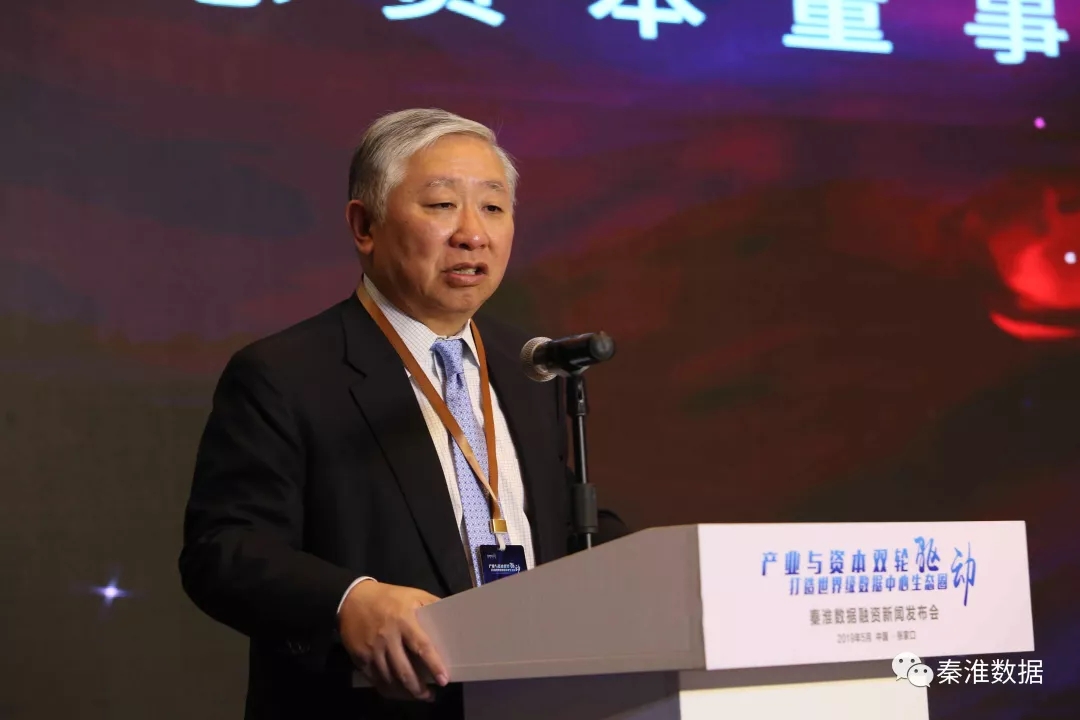 (Jonathan Jia Zhu, Managing Director of Bain Capital, Gave a Speech)
"The information infrastructure industry is technology-intensive and capital-intensive. The lump-sum investment of USD 570 million of Bain Capital into Chindata is only a start. We will cooperate with domestic financial institutions and international consortia to support the hyperscale project investment of Chindata in various means such as mezzanine fund, and will help Chindata expand its financing channels as soon as possible by accessing the capital market. The management team of Chindata is a team with the keenest strategic insight, strongest executive ability, professional competence, innovation capacity, and resource integration capability we've ever seen. Based on our global investment experience, Chindata also has great potential to rapidly develop into the international first class," said Jonathan Jia Zhu, Managing Director of Bain Capital, at the conference. "
Zhangjiakou Municipal People's Government Engages Ju Jing as Its Economic Counselor 
At the financing conference, Deputy Mayor Li Hong of Zhangjiakou Municipal People's Government made a speech, speaking highly of the contributions of Chindata to the digital economic development of Zhangjiakou, and engaged, on behalf of the municipal government, the founder and president of Chindata, Mr. Ju Jing, as the economic counselor.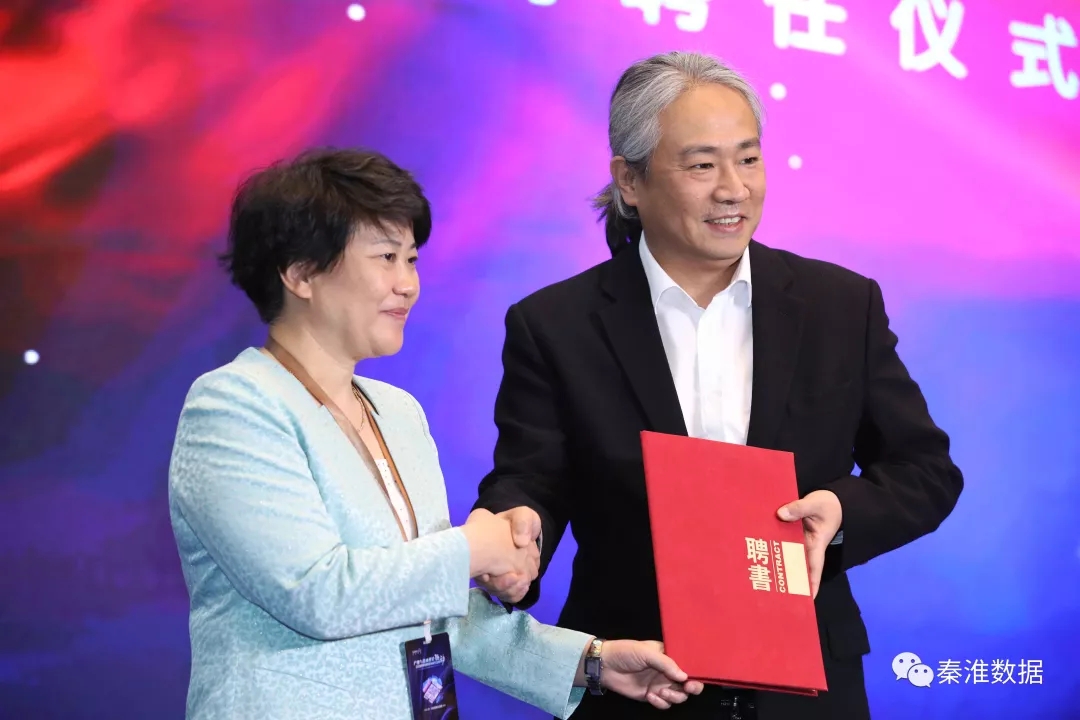 (Li Hong, Deputy Mayor of Zhangjiakou Awarded Mr. Ju Jing the Letter of Appointment)
In the tide of digital economy, data centers are becoming the infrastructure of all industries. As new technologies are constantly changing people's way of working, living and entertaining, the entire information society is setting increasingly higher requirements on data centers in terms of supporting various applications, and data analysis, processing, transmission, storage, etc. In terms of the key influencing factors of developing the IT infrastructure industry, such as location, climate, transportation, land, energy sources, and network, Zhangjiakou is the only place in China that can satisfy all kinds of data processing businesses in the IT industry, and is thus the strategic place for the investment of Chindata. Chindata will take root in the whole area for the investment, construction and operation of the underlying resources, dedicated to building hyperscale data center ecospheres, and is willing to cooperate with upstream and downstream enterprises, industrial partners and customers in various ways for win-win results.